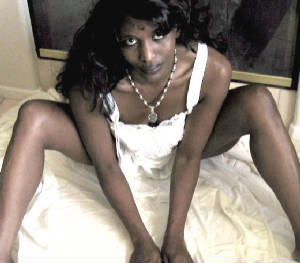 Yes folks this photo is of me, I was hoping to get your attention because I need to ask you for a favor.
I am currently enrolled with the University of Phoenix online with just 3 classes left to go until I get my degree in Information Technology. This is a goal that I have been working towards since August of 2006. I am attending UofP almost entirely on student loans (both subsidized and unsubsidized) and between working from home and a lot of help both financial and moral support from my boyfriend G. I have made it this far along in my degree program. Recently however G. fell from a 14ft high ladder at work (he hangs wallpaper for a living) and shattered his wrist and hand in several places and thus it must be casted for 7 to 10 weeks. As an independent contractor he makes great money most of the time, however if he does not work he does not get paid. Also paper hangers are paid by the amount of wallpaper that they hang. He is trying to tough it out with the broken wrist and the cast and hasn't stopped working for more than 2 days since he broke it. These were practical breaks for Urgent Care and then being seen again at the Moreno Valley Medical Center.
Stubbornly he doesn't even want to hear of me putting my studies back on hold, while I work outside the home and get us through this rough patch. My income is meager as I get paid only when I complete a call for service from the company that I work for online. With his income it has been enough to get us by, barely, for the last 1 ½ years. Now please don't mistake what I am asking you here, I know well that money is tight all over for everyone. I am certainly not asking anyone to take up my care and support. What I am asking is that if you can, if you have a paypal account, could you please make a donation to me of $1,$2, or $5 dollars. It really is a small amount that I am asking for from each individual who reads this letter. I am hoping however that enough people will read this letter and respond positively to my request that we are able to squeak through another month or two.
I am not accustomed to making pleas to strangers for help. Neither on or offline, have I ever been in the unenviable position of to have to panhandle money to survive. However we were members of the lower working class before the accident, just barely scraping by each month with very little "discretionary income" to spare for anything. I am sure that a lot of people can relate to that these days with gas prices so high and the cost of everything else going up with it. This is why I wouldn't want anyone to give me any amount larger than they can afford to spare from their "discretionary income." I am however still asking for your help, because I don't seem to have a lot of options at this time and this is one of the last ditch efforts that I am making to salvage my education. I am just so close! And I cannot believe that cruel fate, or ill luck, or even clumsiness is supposed to rob me of my degree when I have worked so hard and I owe so much money in loans.
Unfortunately the bills sitting here on my desk continue to be shuffled and sorted, not by the date that the bill is due, but on the criteria that we have only so much money coming in (about ½ his normal earnings, which make up roughly 70%) of the household income and, our expenses like all of yours for food, gasoline, and utilities continue to rise and rise. If you cannot afford to part with even a dollar or two, I do completely understand, I thank you for your attention in reading this. If however you can spare the money it will be greatly appreciated and anything will help us out for the moment. The buttons below are directly for my Paypal account though you can simply send it via paypal with recipients email address which is searly74@yahoo.com
Thank you for taking a moment from your busy day to read this request/entreaty. I am however willing to swallow even my pride in exchange for simply being able to continue and complete my college degree. It means a lot to me, and like I mentioned I am sooooo close! It pains me to even contemplate having to quit soon, but if I must set the last few months aside and come back to them in a few months time to pay our rent, that is what will have to be done. It really is not an option, the rent has to be paid or I will not only be out a degree but out of a place to live also! Please if you can, just click one of the three buttons bellow and $1,$2, or $5 make a small donation to my continuing education.
Thank you very much for your time,
Sharon Early
SM Early
MIME-Version: 1.0 Content-Type: multipart/related; boundary="----=_NextPart_01C8B75A.8583B4C0" This document is a Single File Web Page, also known as a Web Archive file. If you are seeing this message, your browser or editor doesn't support Web Archive files. Please download a browser that supports Web Archive, such as Microsoft Internet Explorer. ------=_NextPart_01C8B75A.8583B4C0 Content-Location: file:///C:/B5435357/A192E397.htm Content-Transfer-Encoding: quoted-printable Content-Type: text/html; charset="us-ascii"
<![if !vml]>
<![endif]> Yes folks this photo is of me, I was hoping to get your attention because I need to ask you for a favor.

I am currently enrolled with the University of Phoen= ix online with just 3 classes left to go until I get my degree in Information Technology. This is a goal that I have been working towards since August of 2006. I am attending UofP almost entirely on st= udent loans (both subsidized and unsubsidized) and between working from home and a lot of help both financial and moral support from my boyfriend G. I have ma= de it this far along in my degree program. Recently however G. fell from a 14ft high ladder at work (he hangs wallpaper for a living) and shattered his wri= st and hand in several places and thus it must be casted<= /span> for 7 to 10 weeks. As an independent contractor he makes great money most of the time, however if he does not work he does not get paid. Also paper hang= ers are paid by the amount of wallpaper that they hang. He is trying to tough it out with the broken wrist and the cast and hasn't stopped working for more than 2 days since he broke it. These were practical breaks for Urgent = Care and then being seen again at the Moreno Valley Medical Center.

Stubbornly he doesn't even want to hear of me pu= tting my studies back on hold, while I work outside the home and get us through t= his rough patch. My income is meager as I get paid only when I complete a call = for service from the company that I work for online. With his income it has been enough to get us by, barely, for the last 1 ½ years. Now please don&= #8217;t mistake what I am asking you here, I know well that money is tight all over= for everyone. I am certainly not asking anyone to take up my care and support. = What I am asking is that if you can, if you have a paypal= span> account, could you please make a donation to me of $1,$= 2, or $5 dollars. It really is a small amount that I am asking for from each individual who reads this letter. I am hoping however that enough people wi= ll read this letter and respond positively to my request that we are able to squeak through another month or two.

I am not accustomed to making pleas to strangers for h= elp. Neither on or offline, have I ever been in the unenviable position of to ha= ve to panhandle money to survive. However we were members of the lower working class before the accident, just barely scraping by each month with very lit= tle "discretionary income" to spare for anything. I am sure that a lot of people can rel= ate to that these days with gas prices so high and the cost of everything else going up with it. This is why I wouldn't want anyone to give me any amount larger than they can afford to spare from their "discretionary income." I am however still asking for your help, because I don'= ;t seem to have a lot of options at this time and this is one of the last ditch efforts that I am making to salvage my education. I am just so close! And I cannot believe that cruel fate, or ill luck, or even clumsiness is supposed= to rob me of my degree when I have worked so hard and I owe so much money in loans.

Unfortunately the bills sitting here on my desk contin= ue to be shuffled and sorted, not by the date that the bill is due, but on the criteria that we have only so much money coming in (about ½ his norm= al earnings, which make up roughly 70%) of the household income and, our expen= ses like all of yours for food, gasoline, and utilities continue to rise and ri= se. If you cannot afford to part with e= ven a dollar or two, I do completely understand, I tha= nk you for your attention in reading this. If however you can spare the money it w= ill be greatly appreciated and anything will help us out for the moment. The buttons below are directly for my Paypal account though you can simply send it via paypal with r= ecipients email address which is searly74@yahoo= .com

Thank you for taking a moment from your busy day to re= ad this request/entreaty. I am h= owever willing to swallow even my pride in exchange for simply being able to conti= nue and complete my college degree. It means a lot to me, and like I mentioned = I am sooooo close! It pains me to even contemplate h= aving to quit soon, but if I must set the last few months aside and come back to = them in a few months time to pay our rent, that is what will have to be done. It really is not an option, the rent has to be paid or I will not only be out a degree but out of a place to live also! Please if you can, just click one of the three buttons bellow and $1,$2, or $5 make a= small donation to my continuing education.

Thank you very much for your time,

Sharon Early= span>

SM Early

------=_NextPart_01C8B75A.8583B4C0 Content-Location: file:///C:/B5435357/A192E397_files/image001.jpg Content-Transfer-Encoding: base64 Content-Type: image/jpeg /9j/4AAQSkZJRgABAQEAYABgAAD/2wBDAAgGBgcGBQgHBwcJCQgKDBQNDAsLDBkSEw8UHRofHh0a HBwgJC4nICIsIxwcKDcpLDAxNDQ0Hyc5PTgyPC4zNDL/2wBDAQkJCQwLDBgNDRgyIRwhMjIyMjIy MjIyMjIyMjIyMjIyMjIyMjIyMjIyMjIyMjIyMjIyMjIyMjIyMjIyMjIyMjL/wAARCACqAKoDASIA AhEBAxEB/8QAHwAAAQUBAQEBAQEAAAAAAAAAAAECAwQFBgcICQoL/8QAtRAAAgEDAwIEAwUFBAQA AAF9AQIDAAQRBRIhMUEGE1FhByJxFDKBkaEII0KxwRVS0fAkM2JyggkKFhcYGRolJicoKSo0NTY3 ODk6Q0RFRkdISUpTVFVWV1hZWmNkZWZnaGlqc3R1dnd4eXqDhIWGh4iJipKTlJWWl5iZmqKjpKWm p6ipqrKztLW2t7i5usLDxMXGx8jJytLT1NXW19jZ2uHi4+Tl5ufo6erx8vP09fb3+Pn6/8QAHwEA AwEBAQEBAQEBAQAAAAAAAAECAwQFBgcICQoL/8QAtREAAgECBAQDBAcFBAQAAQJ3AAECAxEEBSEx BhJBUQdhcRMiMoEIFEKRobHBCSMzUvAVYnLRChYkNOEl8RcYGRomJygpKjU2Nzg5OkNERUZHSElK U1RVVldYWVpjZGVmZ2hpanN0dXZ3eHl6goOEhYaHiImKkpOUlZaXmJmaoqOkpaanqKmqsrO0tba3 uLm6wsPExcbHyMnK0tPU1dbX2Nna4uPk5ebn6Onq8vP09fb3+Pn6/9oADAMBAAIRAxEAPwD0toky flFMMSf3ambqaYa5DpGeUnofzpDEvq350+kY4BPoKGM5HxPef6SlkjHCjc+T37VzzvtHWprqdrm/ uZpPvFz+FU5zWD1kddNWiWtEsG1bWY4j/qY/3kh9h0H4mvRfs7f89P0rC8F2qRaQ1wCDJNIdx9AO AP6/jXSitUlY55ybZB9nf/np+lcb4s01ra9W9AykoCuR2PY13eK4/wAVeJ9Pt45LB0a4kI5VTgD6 mk1fYUZWZxlzLBbgvI21e1Jo2uxaZqRuQjMhRlK9CfT9axLmXz5NzsM9hnpVYvgEA5PrVxp6ahKr fY7ebx9dn/j2tUX/AHiT/wDWqP8A4T/VVADrFjuBkZrjPMJ/iIPqKcJmPDDJFVyIy5j1bRPHtrdF IrmQ20p/vHK5+tdgl3KwBDkgjI4zXz3vx0PFdp4L8Wtps62N5KfsUhwC3/LI+v0qJQtqilI9UF5L 6/pThey+1OWRJFBVgwPQjkGnsBt6CoHoMF9J6D86UX7f3f1puPaigehJ9u9VNL9tHoaipcGgRC3U 0wipG60w1oIbSdaU0lMZwuv2a2mqMUXCSjd+NY7pk812Piq132sdwo5jOD9K5LjpXNPRnXSd4l/w 5q39l332eZv9FnbBz/A3Y/416CK8kuRjpXoPhbUjqWixlzmaE+U/vjofyrSDujKtGzua1yStvIR1 ArwDUJZZr+VmJ3O5PX3r6ClTfC6+oNeIvpc0fid7Foy0pkbaCcZ7g5rSLs2YNXH6foweINKPmPr2 rKv7U2tzJGR8vY12trJF9mV2IGBgmsDXEWcl0ZWGOMVnTm3PU6KtOKgrHOqc/XkVIjAZJzxTQpRz n61YSNfm56j+ldTOMQFcbu4608Ar05zVXJ3YB4qUPt2j/IpAeleAfExEiaVdtkEYhc9f92vSSQVF fPdpK3nxujlHDZVh1U9sV7T4d1xdZ05d42XUQAlXsfRh7GsJKzNEbFFFFSMTFOxSU7tQBXbqaaRT m600itBDSKbT6bQBV1CAXFjLGRnK154VKuVPVTg16YRke1cFq1v9m1SVccMcisaq6nRh3rYxrleD Wn4Ivzba1JZucJcp8v8AvryP0zVOVdw6VSZJIJ454SUljYMrDsRUQlY3qw5kewD2rgPEJjudekMc YDRgLuHX1610nh/xJb6zDscrFeRjMkR7/wC0vqP5Vx97fN/a166RZHm7Tu7YrSV+hz0orm94jaAR 2oijjyB0+tY+tQLbPHHA5mRow5bbja3da3bWVi7gjCscrntUV+dsZ3kHj0qYO0jWcOZaHClwx5Ht UgyBnrj9RRMqfamCdGzxTDIFUqa7EzgasR7t4OOuaJOSo7kc1Fv2y9PXpS8k5INMkuWr7HRjyRhv yNeneCLzN1Kgbhl24HfBOK8uhJ4HpXofhmNYbm3uIWlzMArR8deOR+PWsahpE9MopqAhRk80+syw pR0pKdigRWPU0hpT1pK0ENNIadTTQAlc94msTJEtygyyda6KmSxrNEyMOCKmSuioy5Xc81ODileE MvSreq2D2F2yEfu2OVNRxYZOa5JKx6MJcyMK4WW1nW4t3aOWM7ldTgg1Rgu5jNMZZX3OSzMD1Jre vYMg8Vy98pikyn3q3pSvoZVVy6o1F1UxgAyAn1AxVW71AzA5k49M1iyF5eJPlOelRKrBwgbJJroV NXucjry2Q8s3nFu/8qR+QG9aSZHRivqKCheBDnpwRWhgyPaSCVxxzVhZN0O04yDUaxMoJb5fqKYh 2yjcOKANPT7Vrg43quQfmevXvA0iXWhKzoPNjlZSQOD9P8+teaaJpxvGiaSJnjYkHHXjnA56/WvV fCQiXTJFgZmt/NPlFxhiuAM49M5xXPN3NUjoKWkpagYtOHSminjpTEVD1pKQ9TSVoIKQ0tJQAUUU ZoGUNW09L+0ZSPnAyD3riNrW8zRSD5lOK9HrmfEemci6iXp1xWNWF1c2oz5XZmBLGHQ4rmtSsWWX NbkjuBxVOcmQYPasoNo65pNHONblZVcruA6j1HpWvrPhZrDTLXVrR1ls5wACAQVJ5Gf1H1FBhBOK 73wlCmteDtW0OXBkjHmQZ7Z5H/jw/WumFRvQ5KlNJcx466MGG9se9Rncu7rj6VtXFquSCPqDVCSE KNoHFXGpciVK2qKjSuw5PHSgITgY460oXO5Me4qSJtq89RWph6l+xvZrTJjf93/Em7G4d8fhXqHh e++23zS2Cuth5SkIQcJIcZUfhn+dea6Lci1vXneON4lG5o3QMpGemD+Yr1bwDBLD4XRpFCiaaSVF AwApPH8qwqGkTqaBSUoqBjhTu1Npw6UAUT1NFBOTSVqSBpKWkoAKWkpaAFpskazRMjDg04UoqWB5 /qtp9kvXiAwvUVmSRiux8T6ezW6XygbA/ln64/8ArVyjqV+lczXKz0KUuaJQeLac10HgfUPsXieG M8LcKYvx6j9RWLIODVVLl7O6iuIz88Th1+oOacXqE43i0XPFtgNP8SX0CrhTJ5if7rcj+dcxOh61 6Z4/to7tNO1eEAxzxbCR/wB9L+hP5V57cR/zrRu0jKPvRMVlKsSKkbDoCv3sfnUk0fLVFtOwketd EXdHLONmX9NghuIX8yRxIHXEYThxnn5v6V79CkcUESRIEjVAFUDoMdK8I8PojalBK+SI5Ucrng/M M/pXvRIPI6VnPcIhSiminVAx1OHSm5p3agRnk8mjNNJ5ozWwh1FNzRmkAtLmkooAcDS5xzTRVqxj E18inkIDIfw6frSAy/GCNZeFoIs5Z7lQx/M1wDtxXq/inTn1LQniiQvNGQ6KOpPf9Ca8pmgkicxy AowOCrDBFY1o6nThpaMqStVB0LyZ9K0miyeTUkGlXl02Le0nlP8AsRk1CN2+50+nqdb+Hs9kBuuL IkoO/HzD9CR+FeeyDdXpfhHRda0u/eWe08q2lTDh3AORyDj/AD1rnPEPhO+tr2ae0t2ltXYsoj5K A84I61o02jCMkpNHDup84g+lU3J3lRjGea2nsZxOAYZAcHgoc1Yt/CGo3Ef2j7NIEZgBlefrj0rS ErbkVFdaGVZbrTyLkA7DJsNe62NyLuxgnDBt6A5H0rye18O3jSC1uvkVX3RxKp3OT6dv8K9T061+ w2ENsM/IoByc896UndmSRfBpwNRA1IDUjH04HimCn5oEZpPNJSE80ZrYkdmikFFAC5pabmjNIB4q zpsix6ooY48yJlHuc5qpmkfdhXjP7xGDr9RUsZ1acxqfWmSwW85/fW8cn++gP86jsLpbu0WROhGc entUzEA9RWiaaM9iuLWzi5itLdD/ALMQ/wAKUytjAyB+VSn8aikXuMY/OgCByWz1qBlB681YZfx+ tRP/AJxSKRXaJWbnP51DJGFXOKtL96oZv9WahpF3KoRVJIABNOJpoPNKetJgOBp6tUQ604UhlgGn /hUCmpfxpAZpPNGaaTyaM81uQOBpc02jNIBc0ZpKM0AOzSg0zNLmkMu6ROILyW3PCyDzEHbI610G cr9K5NG2XVq+cESgfgeK6iNtwwaUXZ2JkhxIPvSYJpCwA5OBVea9hhQuzAKOrEgD8zxWlySR0Ujp VV0x3rIu/GWi2xIk1K2BHZCZD/46KxLn4maHBnyxd3Df7MYQfqaVho60cHpUU2fKbI7V5vd/E69u pTHYWMUKEcGRi7fXsK3vDfi6PWLX7NcKwvUjJZsAK+O49PpUSTSLT1NgzEHgfmacHkYZGBVYctyQ P1pw/H8BWHMzfliPaV1PX+VAdm6uQKjOBn+pFJuHTC/nU3Y7Im8xlPEjU/zpP+ezflVcH2H4KaCo ycL+g/xpaj07DyeTRmmluTSZrtOQkzRmmZozQMfQDTM0ZpAPzRmm5ozSGEwZoiUPzrhl+o5rUn8Q 2On6R/aF1OIocfUlv7oHc1mA1yXje0SfTgEuVRo3MvlluM4wTiptqD1RS1f4latfXMgsWW0ts4T5 QZCPUnt+Fcteale38he5uZZW9ZHLfz4FUgAgIGPwpd7CtTIRiT94k/jURIP/AOqlds1CTzTEiXle cmtrw1efYNRiuCdwRvmUHBIxg1hg5qWKRoZBIvbrSkropOzPZbLUbfUYBNbuWTJHJIPGO1T8t0H6 E/zryqyvZbOW3uYHIZWzweCO4Nei6XqlvqUe6LhwMsjckf41yTg4nVCaZok49B+Qoyc9T19aac9O g9OBS59yfxNZ3NB2Pb9P8aUsuTyv/jtM7nI59x/jSknJ5H/fQ/woEIW5pc009acOlegcguaKMUuK AG5ozRSd6lgOzQDzSUUhor3szhUijkEbykjeR90dzXL+K9Pi/sxjGJGMLhmZiPm7dB9a39T/AOPm 2+j/AMqwvFBK+H7oqcHb2+orNr3kV9k4A9/1pPm6nOKijA29KlQ4rYxGNUZFTN1qM0wGZxSrIRTD 1pB0osMv2su1jGTxyVrW0y/ktbuKaJ8OnGD0I9DXPR/fX6/1q9Cf3o+tTJAm0euWN7HfWqzR8dmX I+U+lWicn159zXLeFmPnuMnBjOf0rqCSepz/APrrikrOx2Qd1cMY56Y9gO1BkOT83/j/AP8AWqTa ozhR+VQM7bz8x6+tIqx//9l= ------=_NextPart_01C8B75A.8583B4C0 Content-Location: file:///C:/B5435357/A192E397_files/filelist.xml Content-Transfer-Encoding: quoted-printable Content-Type: text/xml; charset="utf-8" ------=_NextPart_01C8B75A.8583B4C0--